A Wish for Wings
Last updated, September 12th
"The Fall of Man, Part 26"
Closetspace
Last updated, October 3rd
"Three First Dates, Part 15"
We are still doing Twitch Streams! On top of that, we're doing video gaming Twitch Streams! And now the last two weeks of streams are archived! So if you miss them, you can catch "reruns!" Also, make sure to follow me on Twitch, so you'll see when I'm doing gaming and/or comic streaming! You can access the videos here: https://www.twitch.tv/jenndolari/profile .
Also: Patreon Users donating $1 or more will get access to the wallpaper archives! You can visit my Patreon here: https://www.patreon.com/dolari
New comics (with music!) under the old.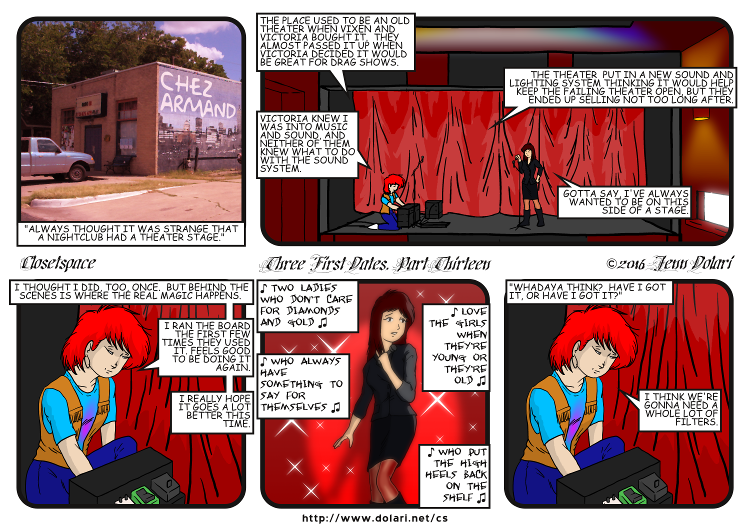 Click here to listen to Carrie's soundcheck.