A Wish for Wings
Last updated, October 12th
"The Fall of Man, Part 20"
Closetspace
Last updated, October 19th
"Three First Dates, Part 8"
During my last live stream, I realized that my Bamboo Fun stylus is no longer working correctly. While I have a replacement I'm borrowing from a roomie, I'd like to get a new one. I can't afford it, so this is where you come in: Along with my Patreon, I have a PayPal account. If you could donate a few bucks for a replacement stylus, I'd really appreciate it. The Patreon and PayPal links are at the bottom of the page.
Speaking of live streams, we are doing live streaming again! Come watch me draw comics and wax philsophicalish on Twitch! http://twitch.tv/jenndolari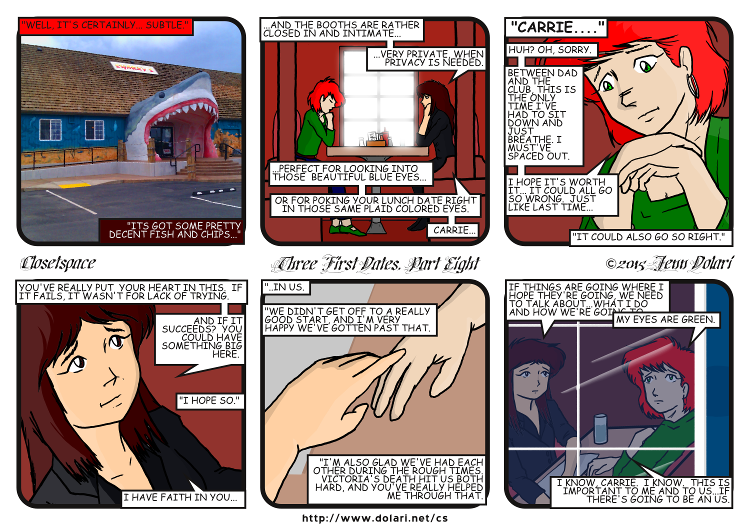 | | |
| --- | --- |
| Money's tight - any donations you can make will really help. | |