So where are the comics?!
Well...first...thanks to your donations, I was actually able to get a pair of new glasses, new shoes, and a month of hormones. However...some time during all this, my laptop fried.
The hard drive began running slower and slower, the trackpad occaionally got stuck on the left, the laptop decides the AC adapter won't charge the battery despite being plugged in, the laptop blink reboots more and more often, and it's not doing so hot.
Again, thanks to your donations, I was able to get a refurbished laptop...which had as many problems as the original. It's on it's way back and I hope to get a refund soon. But until the laptop problems are taken care of, the comics are still on hold.
Any donations you can help with so I can get a new laptop, versus a refurbished one, would be much appreciated.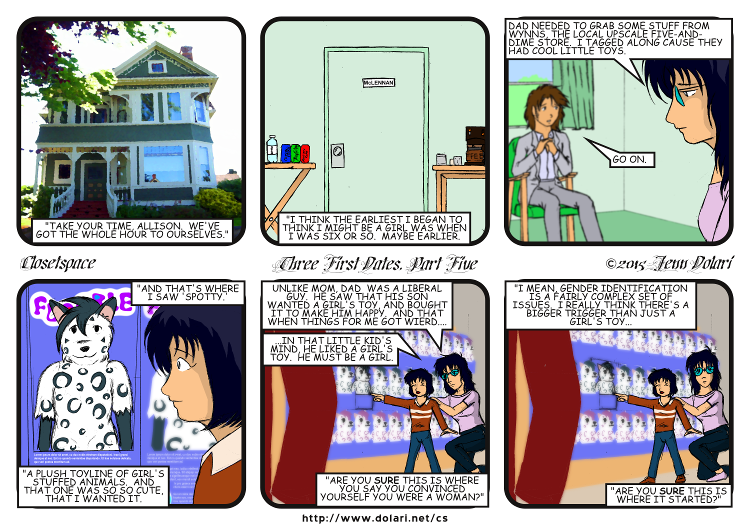 | | |
| --- | --- |
| Money's tight - any donations you can make will really help. | |