A Wish for Wings
Last updated, September 12th
"The Fall of Man, Part 26"
Closetspace
Last updated, October 3rd
"Three First Dates, Part 15"
I have to apologize for the delay in comics and streaming, but. due to several catastrophic events in my life, comics and streaming will continue to be delayed until at least July 2017.

Sorry about this folks, but my life, my family and my job are in desperate need of some TLC.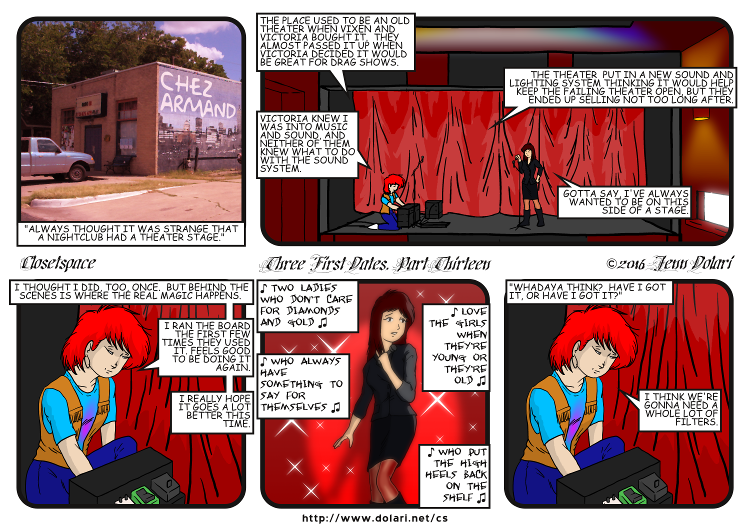 Click here to listen to Carrie's soundcheck.