Material, HTML and text contained on pages originating from DOLARI.NET and DOLARI.ORG are written by Jenn Dolari. Copyright 1992-2015 Jennifer Dolari. All Rights Reserved. All other materials are copyright by their respective owners.
A Wish for Wings
Last updated, August 17th
"The Fall of Man, Part 18"
Closetspace
Last updated, August 31st
"Three First Dates, Part 6"
And we're back!

Thanks to all your donations we now have a working laptop (and its a nice one) to continue on with comics. Thanks to all your donations, all your help and especially your patience.

--Jenn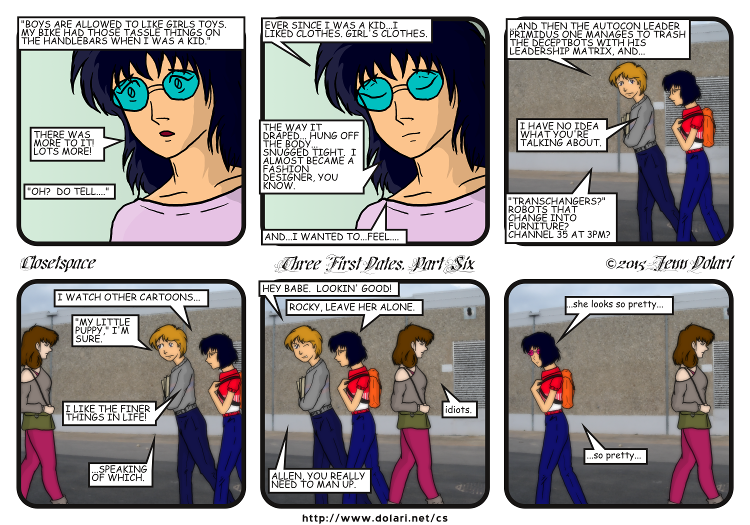 | | |
| --- | --- |
| Money's tight - any donations you can make will really help. | |